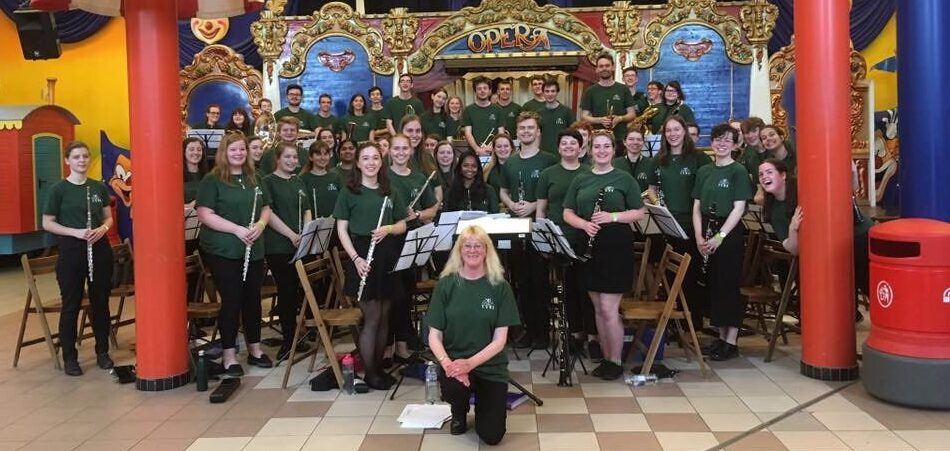 We are a non-auditioning wind band accepting brass, woodwind, and percussion players.
We normally rehearse on Wednesday evenings from 7pm-9pm at the Reid Concert Hall in Bristo Square.
After rehearsal we can be found in the bar, enjoying a leisurely pint or two.
We enjoy many fantastic socials throughout the year, including a Weekend Away and an Annual European Tour. Check out the socials page for more info!
We play an eclectic concert of classical and popular music at the end of each semester.
So if you're interested in getting involved in a friendly and fun-loving wind band, look no further than EUWB!
Currently membership is £8.00 for matriculated Edinburgh University students and £16.00 for non-student members. Membership can be bought from September through the EUSA website.
https://www.facebook.com/EdinburghUniversityWindBand/videos/282987282960035/